PakTech Summary -
Sphera Life Cycle Analysis (LCA)
The Life Cycle Analysis (LCA) study of PakTech products has been conducted by Sphera according to the requirements of ISO 14044 (ISO, 2006) and compares the environmental performance of PakTech's beverage packaging handle designs to two competing paperboard designs.
This study considers the full life cycle of the beverage packaging product, from cradle-to-grave. This includes recycled HDPE pellet procurement, plastic handle production, forestry management and logging, paperboard production and conversion into finished beverage packaging, distribution packaging, filling, end of life, and transport at all stages in the life cycle.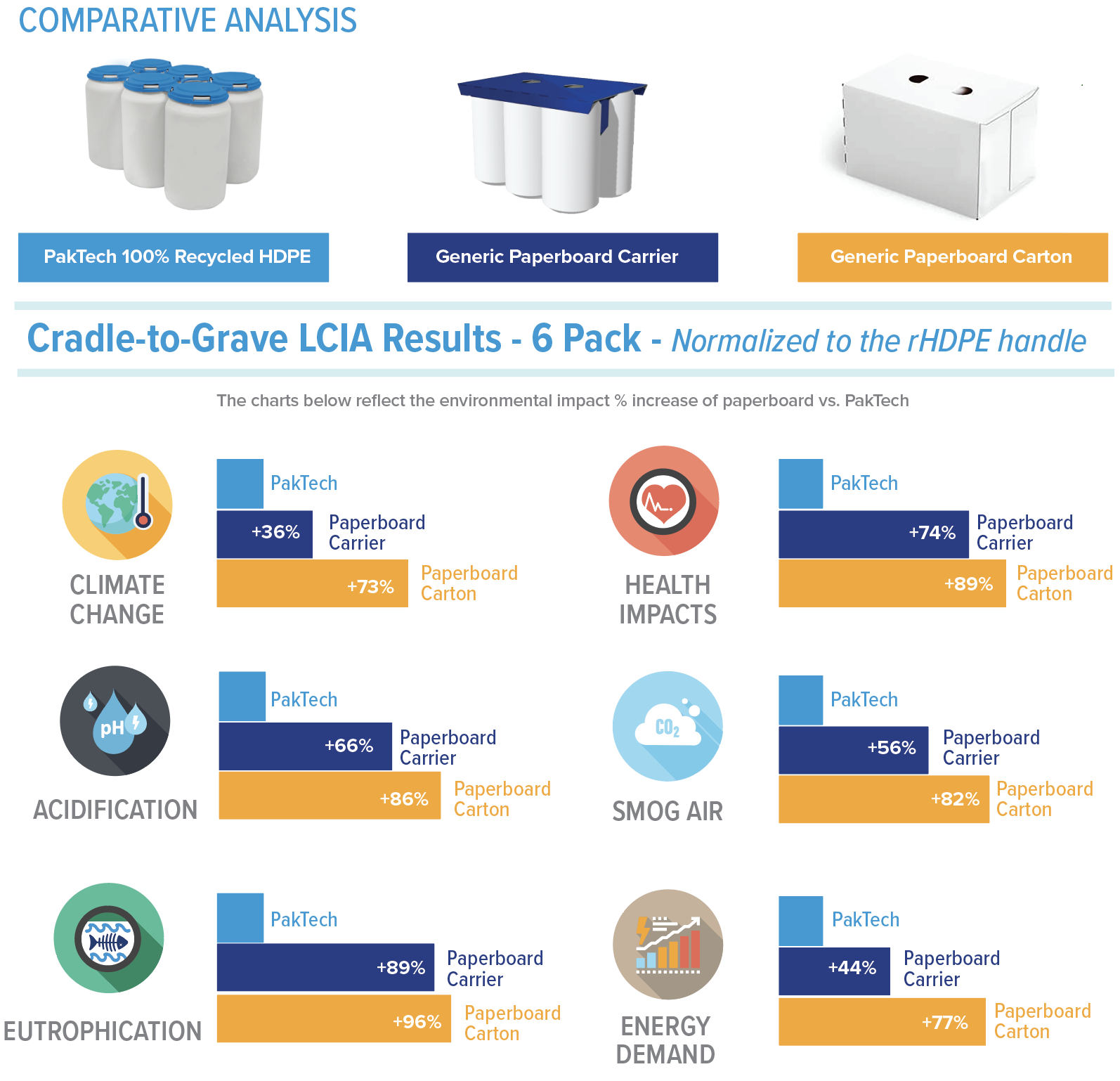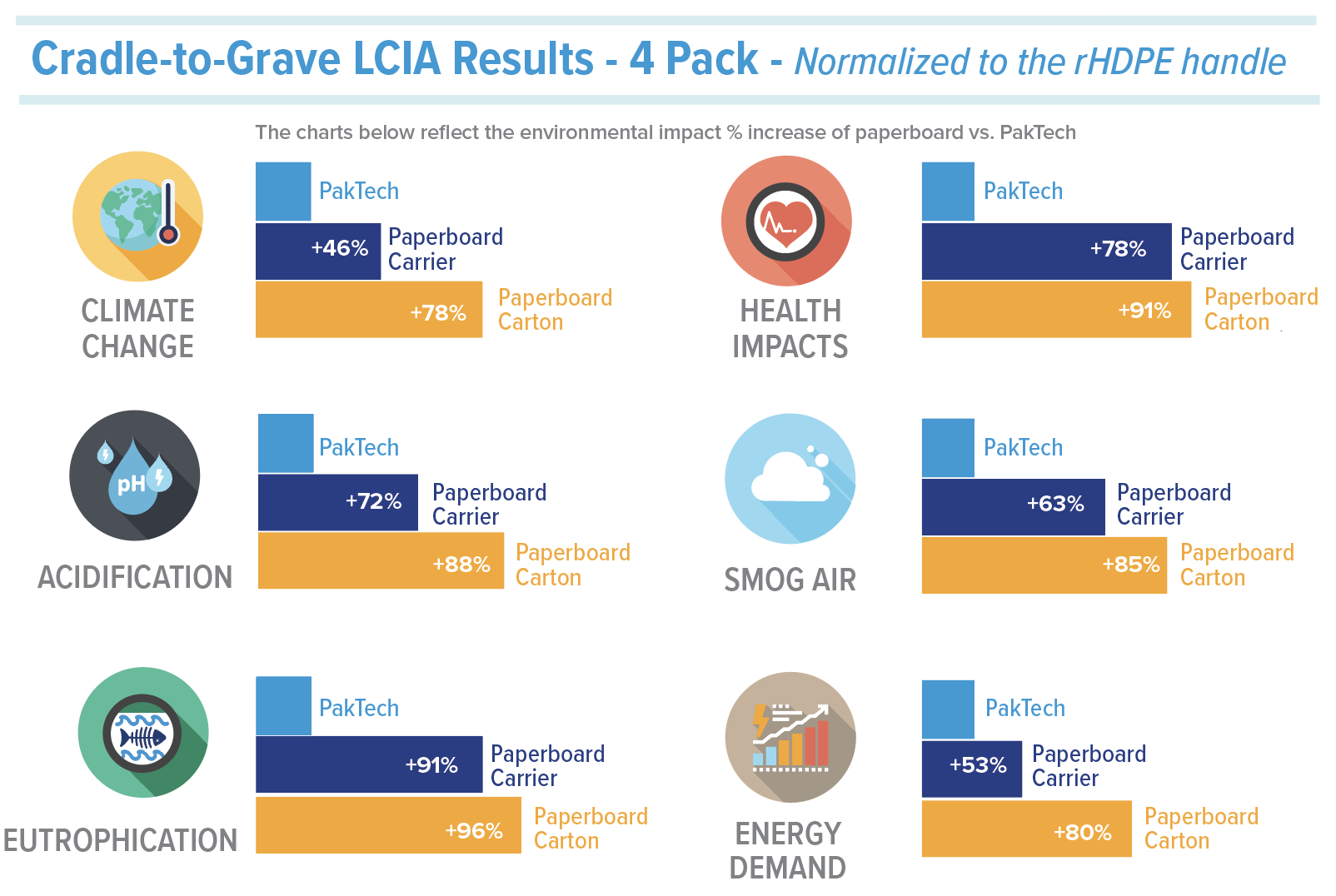 Overall, the PakTech rHDPE handles have the lowest potential environmental impacts as this design has the lowest material mass and consists of 100% Recycled Content. The PakTech rHDPE handle, has the overall lightest weight packaging option, and is associated with the lowest climate change impact.
The results show that if beverage manufacturers were to switch from paperboard carton or carriers to PakTech recycled rHDPE handles, they would reduce the potential environmental impacts of beverage can packaging. The paperboard products measured are generally associated with the highest potential environmental impacts
PAKTECH PRODUCTS HAVE THE LOWEST POTENTIAL ENVIRONMENTAL IMPACTS.

PAKTECH PRODUCTS HAVE THE LOWEST CARBON FOOTPRINT AT .022 TO .034 KG CO2 EQ.

THE GLOBAL WARMING POTENTIAL IS ~2°5 TIMES LOWER THAN THE PAPERBOARD ALTERNATIVES